Featured Toronto Neighbourhoods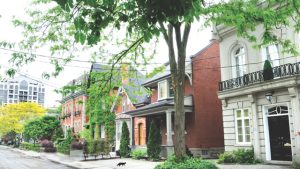 The Annex is one of Toronto's oldest neighbourhoods and its first streetcar suburb, characterized by its distinctive tall narrow houses, and lively community along Bloor Street. Considered a food and shopping mecca, this district is well known by Torontonians as one of the friendliest neighbourhoods in the city.
Rosedale is Toronto's wealthiest neighbourhood and an enclave for some of the city's biggest mansions housing a who's who of the city's movers and shakers, movie stars and other local celebrities. Surrounded by beautiful ravines and parkland, Rosedale boasts clean, quiet, tree-lined streets from Yonge snaking east to Bayview and south to Bloor.
The Daily Tribune - Articles & Advice